Orthopaedic Trauma Fellowship Writing Tips October 12, 2015
487
1262
Personal Statements for Orthopedic Trauma Fellowship Application
Orthopaedic trauma is a sub-specialty of orthopaedic surgery and includes the in-depth study and treatment of injuries to the musculoskeletal system as well as abnormalities and problems resulting from such injuries. Applicants must complete their orthopaedic surgery residency before starting an orthopaedic trauma fellowship program. Orthopaedic medicine is one of the most competitive fields in medicine, and the orthopaedic trauma fellowship is no exception. The orthopaedic trauma fellowship personal statement is an important part of the application package and can be a deciding factor in selecting successful applicants. Review successful personal statement examples from previous applicants to get an idea of how to approach writing a personal statement for medical fellowship.
The trauma surgery fellowship personal statement should include:
Your reasons for selecting orthopedic trauma as a specialty
Qualities and skills you bring to the program not covered in other parts of the application package
What you are looking for in the orthopedic trauma program
Future career plans you have in orthopaedic trauma
Give careful consideration to how you address these topics, especially your reasons for choosing to study orthopaedic trauma. Admissions will use your responses to judge your commitment to the field, your suitability for the program an indication that you have researched the field enough to be aware of what is involved in making orthopaedic trauma a career.
Orthopaedic Trauma Fellowship Application Writing Tips for the Personal Statement
The trauma fellowship personal statement needs to get the attention of admissions and make a convincing case for your selection to the program. The following useful tips will get you started in the right direction:
Be specific: admissions will expect specific information in addressing topics such as your reasons for wanting to study orthopaedic trauma. If you are unable to provide a precise reason, then your motivations are suspect and less than compelling. Use examples as evidence to support any statements you make. For example, if you state you are a dedicated surgeon, provide examples of how you have displayed this.
Choose a theme/focus for your personal statement: select something that reflects who you are and relates to your choice of fields. The personal statement can't include everything. Generate enough interest for admissions to want to learn more.
Avoid cliches and quotes: repeating the words of another doesn't tell who you are. Use your own words.
Proofread: basic mistakes in spelling and grammar when you write a personal statement for fellowship can ruin everything. Take the extra time to proofread.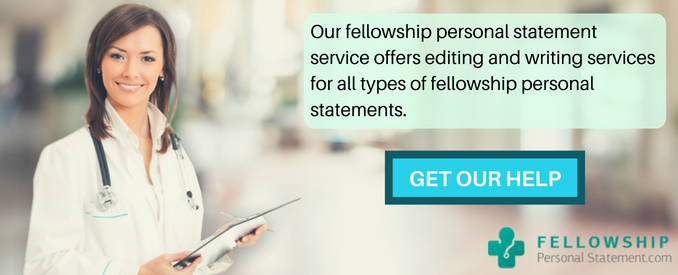 The following is an example of an orthopaedic trauma personal statement for application to a fellowship program:
During medical school, I made my decision to do my residency in orthopaedic surgery relatively early on. From the time I decided that orthopaedic surgery was the right choice for me, I also knew that I wanted to specialize in orthopaedic trauma. It is a field that provides everything I wanted from a career in medicine, and where I feel my abilities are best utilized. Orthopaedic surgery and orthopaedic trauma especially, are areas where the physician does not have long to wait to see the results of their work. It is an aspect of the field that definitely appeals to me.
Another factor that I find appealing in orthopaedic surgery is the necessity of physicians from different specialty fields to work together as a single unit. Trauma patients often have injuries that require the efforts of several different specialties. Decisions must be made quickly with regards to how efforts should be prioritized to result in the best possible patient outcome. Every patient is different, and physicians egos must take a back seat. One day your role may be critical to a patients survival, while the next day you are relegated to a secondary position. A successful outcome for the patient is every medical professional's goal. For me, this is highlighted by seeing the interaction between specialists on a trauma team, when every second count.
During my orthopaedic surgery residency, I have learned and developed skills to become a good orthopaedic surgeon and always achieved good reviews. However, pride in my accomplishments to date is tempered by the knowledge that what I know now is just the basics that will serve as a starting point for further study. In the orthopaedic trauma fellowship program, I will be able to improve and add to what I have learned, a process that I expect will always be ongoing. There is no chance to become complacent in orthopaedic trauma. Every case is a surprise and you must be prepared for any eventuality.
I am looking forward to the challenge presented by the orthopaedic trauma fellowship program. I believe that I possess the necessary basic abilities to do well in the program, and welcome the opportunity to further train and develop my skills and be a credit to your program and the profession. I would like to work in a large hospital environment after completion of your program, and eventually in an academic role to pass on what I have learned.
Don't worry if you run into problems writing the orthopaedic trauma fellowship personal statement. It happens to many applicants and is not unusual. Our fellowship personal statement service can provide any help you need with writing your personal statement.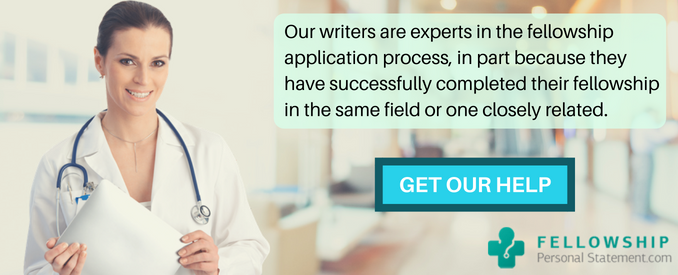 Personal Statement Assistance for Trauma Surgery Fellowship Program Applicants
Our fellowship personal statement service offers editing and writing services for all types of fellowship personal statements including those for orthopaedic trauma program application and DPM personal statement. Advantages of using our service include:
Professional assistance from a writer with experience in orthopaedic trauma. Our writers are experts in the fellowship application process, in part because they have successfully completed their fellowship in the same field or one closely related.
Guarantee of complete satisfaction and on time delivery for all work we provide
Customer support available to help 24/7
Complete customer confidentiality
Improve your chances of being accepted into an orthopaedic trauma fellowship program, when you contact us for personal statement writing help!
Get Help
You May Also Like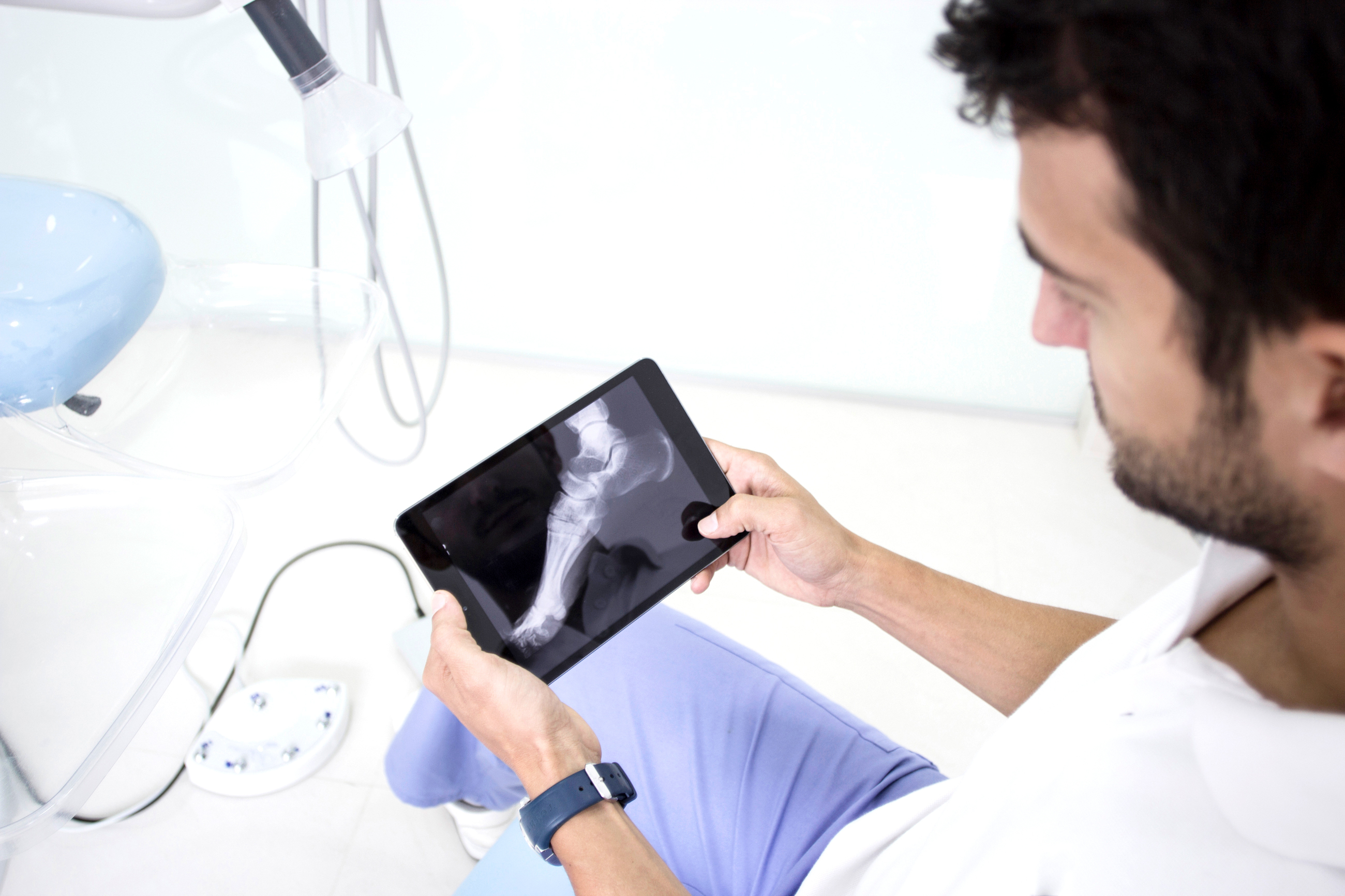 October 12, 2015
1019
2639
Personal Statements for Orthopedic Trauma Fellowship Application Orthopaedic trauma is a sub-specialty of orthopaedic surgery and includes the in-depth study and treatment of injuries to the muscul... Read More October 12, 2015
942
2440
Personal Statements for Orthopedic Trauma Fellowship Application Orthopaedic trauma is a sub-specialty of orthopaedic surgery and includes the in-depth study and treatment of injuries to the muscul... Read More