As people are getting older, the issue of Rheumatism becomes more common. There are now a lot of medical professionals who are eager to pursue a career in this field but are not sure whether they can write a convincing statement to get them to a fellowship program for Rheumatism.
Rheumatology Personal Statement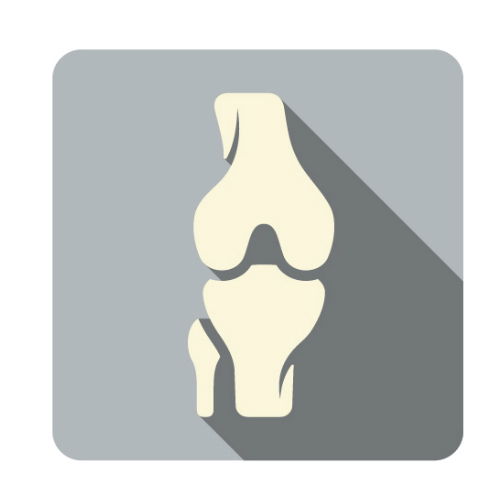 Rheumatology is one of the hottest fields in medicine right now, so it makes sense that Rheumatology Fellowships are becoming increasingly competitive. In addition to a strong application with excellent test scores and recommendations, applicants must have a stellar Rheumatology Personal Statement in order to make an impression on the admissions committee. While everyone comes from a similar medical background, it is possible to distinguish yourself from the rest through excellent writing. By making your personal statement stand out from the rest, you can also ensure that your application gets a second look and increase your chances of getting into the fellowship of your dreams. Here are some tips for writing a successful rheumatology fellowship personal statement:
Let your unique voice shine through. Although this is a professional document, a great way to stand above the rest that has uniform statements is to let your passion for the field to shine through.
Don't try to list everything you have achieved. It is probably a lot, and due to space constraints, you will be unable to explain everything clearly, leading to your statement appearing very disorganized.
Make a flowchart before you write. This includes what you will write about and what you will emphasize, which will help with your logical flow as well as stay within the allotted space.
Become familiar with the expectations and the unique factors about your program. Show the admissions committee that you have done your research on what each program entails.
Be sure to highlight what you bring to the program. Although you are there to learn, it is important that you demonstrate that you will be able to stand on your own once admitted.
Emphasize any awards or honors you have gotten. This will easily give the committee a way to set you apart for the other applicants, especially if these honors are well-known across the professional or medical field.
Be sure to proofread – even a little grammatical or spelling mistake could set your application back, so be sure to make sure it is formatted correctly and absolutely perfect prior to submitting.
It's not that hard to do a Rheumatology Fellowship personal statement examples if you are a professional writer. Unfortunately, people who need the same rheumatology personal statement sample would not have the skills needed to complete a personal statement. Sometimes, a little outside help wouldn't hurt.
Our Rheumatology Personal Statement Sample
Therefore, getting help from the fantastic team of our professional personal statement writers, you can be sure of the quality and the kind of work that we provide. Below is a sample of a personal statement we wrote for a rheumatology fellowship candidate:
Rheumatology Personal Statement
Arthritis is one of the main deterrents for older adults when it comes to doing activities they are passionate about. My father, an avid basketball lover, hasn't been able to set foot on a court in years due to his rheumatoid arthritis. When I first started my graduate research regarding the autoimmune component of arthritis, I became engrossed. Five years later, my mentor and I successfully pushed two drugs into phase two clinical trials – both targeting the NF-kB transcription pathway. As the immune system evolves tolerance towards drugs, the need for new rheumatoid arthritis treatments will become ever more necessary. My job is by no means finished, and with this prestigious Rheumatology fellowship, I can continue my development of targeted immunotherapies for arthritis.
There are already a host of rheumatoid arthritis drugs on the market, but they see declining success rates because the immune system develops tolerance towards the drugs. During my graduate studies, I approached the problem by preventing immune regulation altogether. I have been developing localized anti-NF-kB injections for patients with severe rheumatoid arthritis in the hopes that this treatment will not experience tolerance-related declines. So far, I have only finished the vivo mouse models. This fellowship will allow me to further expand my research into larger mammalian models and perhaps even the successful treatment of humans.
Treating arthritis is my passion. After my post-doctorate, I plan on working in translational rheumatology and developing new drugs for the treatment and eventual prevention of arthritis. I have already seen promise in many of my experiments with lessening S100 protein dosage through soluble RAGE. Part of my postdoctoral studies will focus on optimizing sRAGE dosage to prevent cartilage degradation. I hope that this fellowship will allow me the opportunity to put all my research experience to use in order to better the field of arthritis research as a whole.
Rheumatology Fellowship Personal Statement Sample Help
With all the different requirements and things to pay attention to while writing the rheumatology personal statement, it's no wonder that many students turn to us to help them write their personal statement. Not only do we guarantee that your statement will be unique and professionally written, we also will provide editing and proofreading services as well. Our goal is to work with you to ensure you get the best statement possible so that you can enter the fellowship of your dreams. Our wide range of services is specially designed to help ease the burden on students like you.
Our writers are all native English speakers, so you can rest assured that there are no grammatical, spelling, or sentence structure errors.
You can talk to your writers and communicate with them about your expectations.
The requirements for becoming one of our writers at the Fellowship level are very high – we only take those with medical backgrounds who have also proven themselves to be outstanding writers with an excellent track record of customer service
Our editors are very familiar with common mistakes on fellowship statements and can help you identify and correct these mistakes
We can also look over your CV, resume, and cover letter to ensure that everything is in order and consistent to be ready for submission
We offer recommendation letter writing services and can ensure that we touch on all the experiences that make you truly shine
Your satisfaction is guaranteed! We offer unlimited editing so that you can rest assured that your final product will be written to your exact standards.
For any order related inquiries, there's no waiting around. Our support staff is available at any time with prompt and professional service to answer any questions you may have and to help you through the process of your order.
There could be your rheumatology personal statement sample! Write it with us!