Fellowship Thank You Letter Writing Service

It is not just a matter of courtesy to write a fellowship thank you letter after you have been interviewed by the selection committee. It is something that is expected of all applicants for such a post-graduate position. This letter is an additional opportunity to ensure that the interviewers remember you and to clear up anything you may think was problematic during the interview. It is the last time you will have a chance to speak to the people who have control over your future. We know the importance of this aspect of the application process and can assist you in writing a thank you letter and we can write a fellowship letter of intent after the fellowship interview too.
Guidelines We Use to Write a Fellowship Thank You Letter
We personalize each fellowship interview thank you letter that we write for all our clients, you'll get the best fellowship personal statements writing assistance. When you place your order please inform us of any points you want to highlight about the interview so that we can address them in the letter. We have three main guidelines that our writers follow when writing this type of letter:
We convey an enthusiastic thank you to the interviewers for having given you the opportunity to speak to them. We also reiterate your interest in the fellowship program and your career goals.
We will address any problems that you bring to our attention to the interview in a fellowship thank you letter. For example, there may have been a question that you were asked that you feel requires a more thorough answer. We will incorporate this in the letter if you deem it necessary.
We make the letter original for you so that the interviewers will remember you from a fellowship personal statement you made or the research you have done.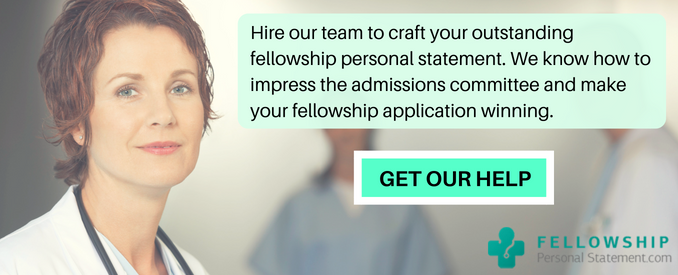 Fellowship Thank You Letter Service
Hire our team for an exceptional medical fellowship application help. We know how to impress the admissions committee and make your fellowship application winning. Our experts recommend that you send you don't wait any longer than a day before writing and sending your thank you letter. Fellowship approvals are often done quickly after the interviewing process has finished. We will certainly be able to meet your 24-hour deadline in this regard.
The best fellowship thank you letter contains key points about the interview. We will write this perfect letter for you.