How to Write Cytopathology Fellowship Personal Statement December 28, 2017
941
2437
A personal statement is a paper that reveals your negative and positive features. This document is required in applying for cytopathology fellowship. You need to write about your personality and dedication in your chosen field and learn more about the arthroplasty fellowship personal statement or MIGS fellowships applications.
Application Process for Cytopathology Fellowship Programs
Submit a complete application
Curriculum vitae
Dean's letter
Personal statement
Official transcript of record from the cytology study
Three letters of reference from direct supervisors
Completion of COMLEX or USMLE
For international applicants
Has US citizen or J-1 visa (no others visas will be accepted)
Graduated from the medical university within last 2 years
A current certificate from ECFMG
Completed clinical skills requirement
Worked in clinical medicine in the US within last 2 years
Note: Applicants for fellowship programs need to check the website of the fellowship for more additional documents that need to be submitted.
Cytopathology Fellowship List Programs
UCLA. The core responsibilities offered in the medical university fellowship include an on-site assessment of adult and pediatric patients, research in clinical cytopathology, teaching and gaining experience in diagnosis. The goal of the program is to give advanced training in cytopathology with the use of state of the art diagnostic techniques, preparation for American Board Pathology qualification cytopathology exam and preparation for a career in community or academic cytopathology.
Stanford University. The fellowship is a 1-year training program and fellows will be trained in performing FNA biopsies with ultrasound and palpation guidance. Fellows are encouraged to participate in research activities and fellowship teaching.
Baylor College of Medicine. The cytopathology program of the university offers a 1-year fellowship. The Baylor cytopathology fellowship is designed to give magnificent training in the field of diagnostic cytology, which includes fine-needle aspiration biopsy with clinical correlation and surgical pathology. Training will be given in non-gynecologic and gynecologic materials, which include interpretation and performance of fine-needle aspiration biopsies.
Yale University. Yale cytopathology fellowship is ACGME accredited and they offer a 1-year comprehensive training in all aspects of the program. It gives experiences, which include traditional training in FNA technique, cytology specimens to molecular applications.
University of Washington. The University of Washington cytopathology fellowship offers fellows advanced training in the diagnostic cytopathology, which include non-gynecologic, FNA and gynecologic. Fellows also have the chance to participate in research and teaching.
UCSF: The UCSF cytopathology fellowship gives training in all cytology areas with the emphasis on FNA biopsy techniques, which include sample preparation, ultrasound-guided biopsy as well as smear preparation.
Columbia University. The Columbia cytopathology fellowship offer personalized and specialized ancillary studies. They are committed to giving superior testing services.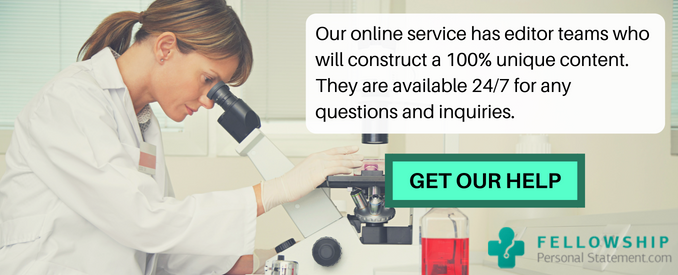 Tips on Writing Cytopathology Fellowship Personal Statement
Read the prompt carefully. Instructions in writing the personal statement differ just like in histology in university admission application. In writing, you need to follow the guidelines. You can review and access the application prompts in your account.
Start with something that is attention-grabbing. You need to start with something that surely grabs the attention of readers. You can start by writing a great story to make it appealing. Always remember that your first sentence or paragraph should be interesting and not boring.
Considered for the length later. In writing drafts, you should not worry about the length of your personal statement because you can edit it later. What you need to do is to plan how you will write. You need to write everything you think is essential, and then it is easier to cut down and edit your essay.
Why you choose the fellowship program. Be sure to consider writing "why did you choose the medical university." If you need to present evidence, do it. In some instances, this is not much important, but still, you need to consider it discussing in your personal statement.
Show and do not just tell. Do not just merely state that you are motivated because it is also important to show what makes you motivated. You can write about actual incidents from your life supporting your assertions.
Avoid creative writing. The personal statement is a professional document that you will submit to a medical school that is why it is not the time to be creative. It is not the time to be poetic or clever. It is still better to use the traditional essay format.
Avoid using famous quotations. Most professionals advise applicants to avoid using famous quotations because it is already a common technique. The admission committee will not be impressed with it.
Tell a story using your own voice. In writing, write naturally. Avoid impressing the selectors by using big words because it does not work.
Ability to self-assess. You can write reflecting your own experiences and write conclusions based on your goals, attributes, and skills. You need to write about your dedication, willingness to learn and others.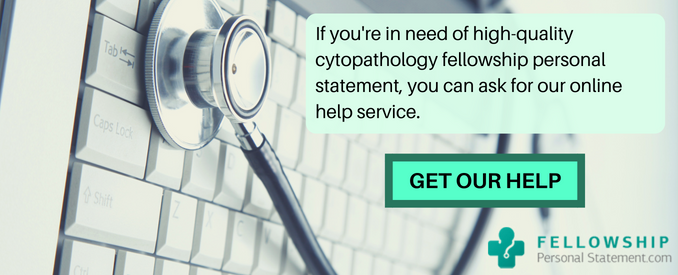 Professional Service Help
The online service has editor teams who will construct a 100% unique content. They are available 24/7 for any questions and inquiries. If you are in need of a high-quality cytopathology fellowship personal statement or pain fellowship personal statement, you can ask for online help service. There you have the information you need to know about the application process, schools offering the fellowship program and some tips to guide you in writing the best and effective personal statement that increase your chance to be selected.
Learn how to write the cytopathology fellowship or get help from the pros today!
Get Help
You May Also Like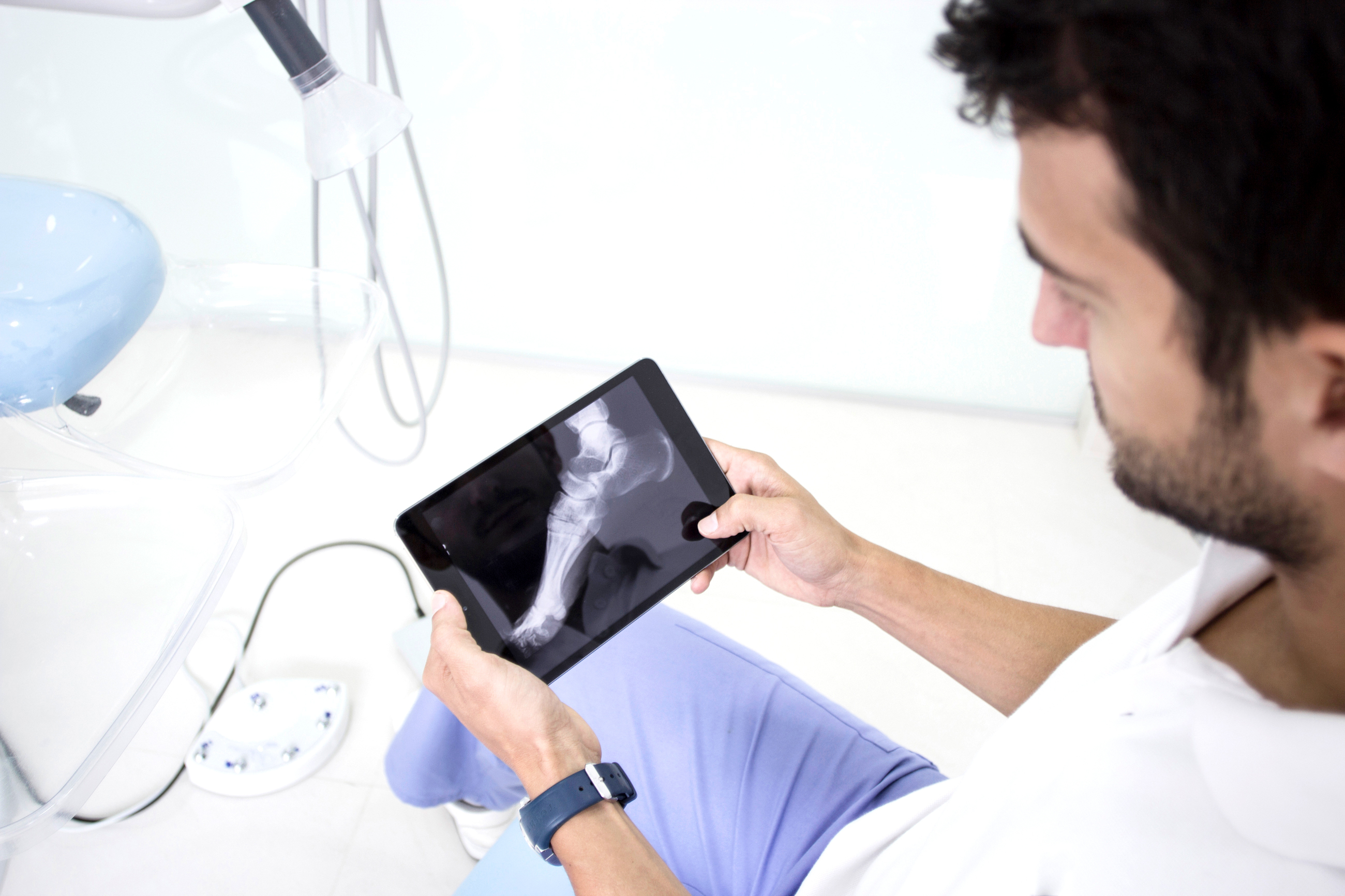 December 28, 2017
1019
2639
A personal statement is a paper that reveals your negative and positive features. This document is required in applying for cytopathology fellowship. You need to write about your personality and de... Read More December 28, 2017
942
2440
A personal statement is a paper that reveals your negative and positive features. This document is required in applying for cytopathology fellowship. You need to write about your personality and de... Read More