What Is the NRMP Fellowship Match?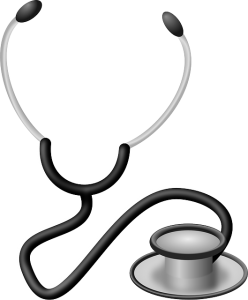 The National Residency Matching Program (NRMP) is an organization that has been around since 1952. It is a not for profit organization that seeks to match the specific preferences of applicants to the different requirements that each residency program has to help ensure that places are allocated fairly and orderly. It works for more than 30,000 available positions to match over 40,000 applicants to those positions.
So if you want to gain a medical residency place you will have to ensure that you use the match very carefully and meet all of their fellowship personal statements requirements and deadlines. There are financial penalties imposed for late registration as well as of course your chance of just being too late to get the place that you are looking for.
ERAS and NRMP Match
The match is the process that will see if your application meets the requirements of a program and vice versa. However you do not upload all of your details into Match system. You will use the Electronic Residency Application Service (ERAS) as your portal to do this. So before you can register to and use NRMP you must already have completed your ERAS fellowship application. ERAS can be accessed from the end of MAY to start uploading your information. All of the following requirements will need to be input into your account:
Your MyERAS application form.
Your Personal statement (This can be tailored to specific fellowships or specialties and you are able to choose which is used for each preference.)
Letters of Recommendation (LoR); you can request from as many people as you like but can only assign a maximum of 4 to each program that you apply to.
Your MSPE (Medical School Performance Evaluation).
Medical school transcripts must be uploaded.
USMLE transcript (United States Medical Licensing Examination) must be authorized for upload.
For foreign applicants you must upload your ECFMG (Educational Commission for Foreign Medical Graduates) status report.
For those applying to California you must include your California letter or PTAL.
Once all of the above information is uploaded and you have confirmed that your information is complete you are able to start reviewing and applying to the different programs that are available. You are able to assign documents to specific programs rather than using the same information for all.
NRMP Fellowship Timeline and Process
It is important that you follow the dates and process that is listed below if you want to ensure that you get the residency place that you are looking for:
Sept 15
This is the date on which you can begin to register for the Match. Once you have registered you will need to log back into your MyERAS account and enter the NRMP ID that you have been assigned into your personal information section to link the two programs.
Nov 30
After this date all applicants will be charged an additional $50 late fee to the standard fee of $70 for registration.
Jan 15
You can input your Rank Order List enabling you to be ranked by the available programs.
Feb24
Withdrawal and late registration deadline will be at 9pm on this day.
Mar 14 – The Start of Match Week
Results are transmitted to applicants in a series of rounds.
If you have been matched during any round by the R3 system (Registration Ranking and Results) you will be notified by email and within the NRMP system.
You have 2 hours within which to accept or reject a position.
Those users that wish to use SOAP (Supplementary Offer and Acceptance Program) can access unfilled program positions.
Mar 18 – Match Day
You will know within the NRMP system where you have matched within the programs that you have applied to by 12 noon and you will receive a confirmation email by 1pm ET.
We Can Help with Your NRMP and ERAS Application
From helping to tailor your personal statement to your application through to helping you to fully understand how to use the Match to your advantage our experts can provide you with the precise help that you are looking for. Our service offer writing, editing and coaching support through some of the best qualified experts you are going to find online. Each of our experts if qualified with a relevant post graduate degree to your application and fully understands the full application process and requirements.
With a full money back guarantee based on your full satisfaction and an on time delivery guarantee you can be sure that you are going to receive top quality and unique help with your NRMP fellowship Match.